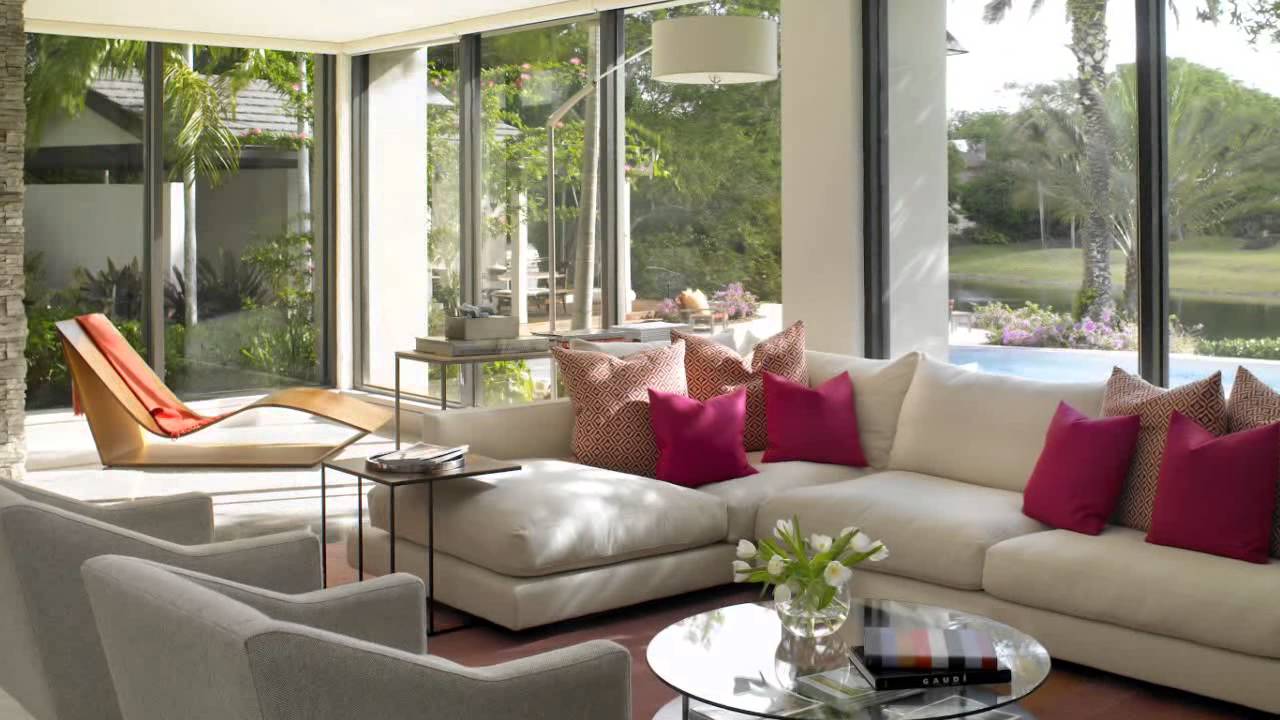 The living room is a cheerful place where the family members spending most of their interesting time watching movies or enjoying a laugh together, below you can find a quick guide for four different designs of beautiful living rooms!
Yellow and Gray
This area of the house can be colored with both yellow and gray; you can cover the seats and sofas with light gray fabrics and coat the pillows with yellow color to increase the glow and vitality of the beautiful living room.
To achieve a full harmony in the room decorations, you can select a gray carpet, with a green piece of accessory on a wooden table that will give a lovely touch inspired by the heart of nature!
Open towards the garden
Open beautiful living rooms toward the garden are featured with their unique character, both in the internal luxury leather furniture design or in their stunning view.
This design is good for living rooms with a very small space, as the living room can be integrated with the garden using a glass wall which will give the illusion of double space area.
Down the stairs
Living rooms are usually designed in a separate room or even in a shared area with rest of the rooms; this design is a little bit weird! But this does not negate that this beautiful living room is a stunning.
To achieve this design you can start by decorating an elegant wall with a very large amount of stones, then inserting comfortable beige sofas, with a green color carpet, in addition to simple lighting units and a turquoise seat.
Very simple design
You can design a beautiful and simple living room consisting of white sofa bed that is decorated with bright turquoise cushions. For this living room you can insert a comfortable seat with different colors of flower designs.
And for this design you can choose the white Chiffon curtains to complement the room decorations dramatically.