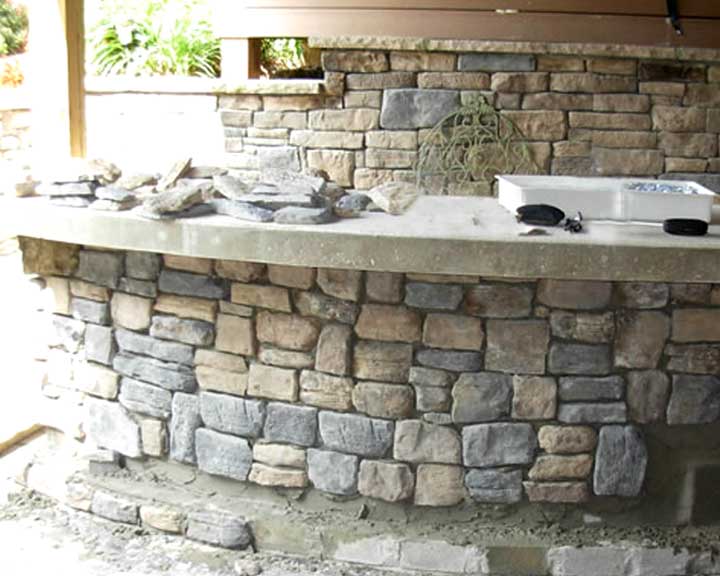 If you're looking to turn your backyard into a retreat, an outdoor bar is exactly what you're looking for.Outdoor bars are an excellent amenity that can be used for a variety of purposes.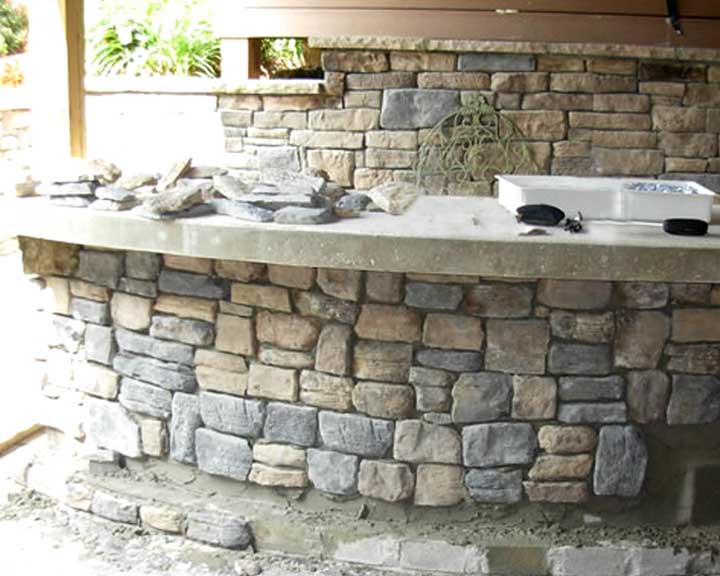 It is the perfect addition if you want to turn your backyard into a posh club, a snug cooking area, or just a getaway spot – the possibilities are endless. The following three kinds of outdoor stone bar designs are highly recommended.
Circular bar with a conical tiled roof:
One of the most popular outdoor stone bar designs, the circular bar with attached roof is a timeless fan favorite. This design offers a setting where everyone can interact with each other as one would at a round table conference. Bamboos and plants can be added to the roof for a tiki culture décor.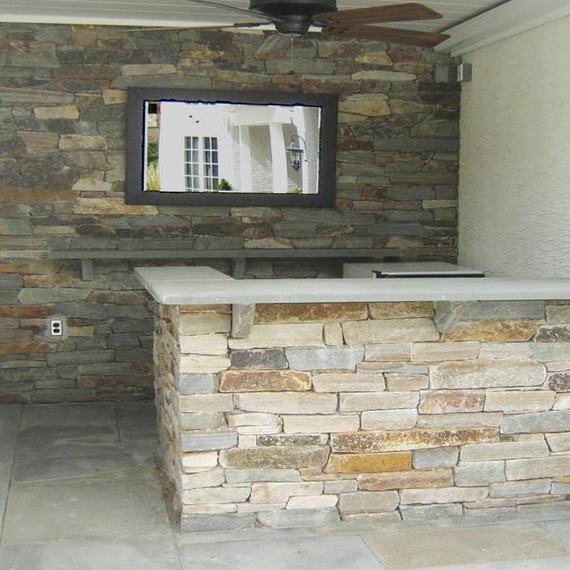 L Shaped bar:
The L Shaped bar is a classic example of an outdoor stone bar. It is aesthetically appealing, multi-purpose and simply desirable.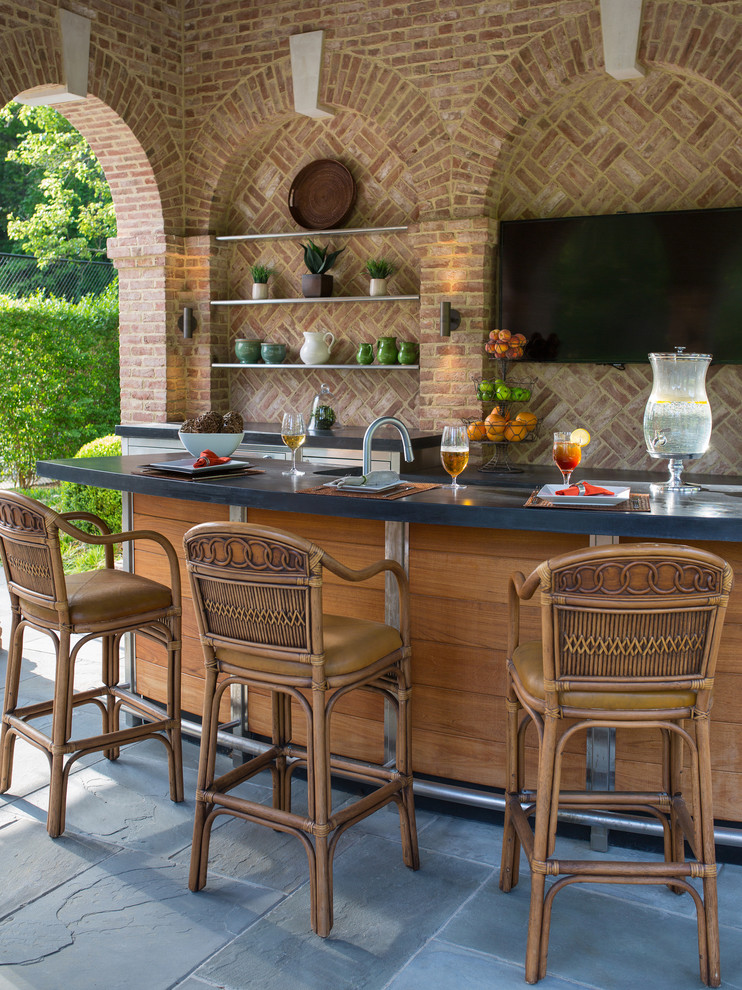 Semi –Attached:
A slab of stone attached to a wall is another idea that can be adopted by outdoor bars enthusiasts. This outdoor stone bar designis a sublime example of minimalism. Keeping it simple and classy; this bar design features low costs and minimal effort.