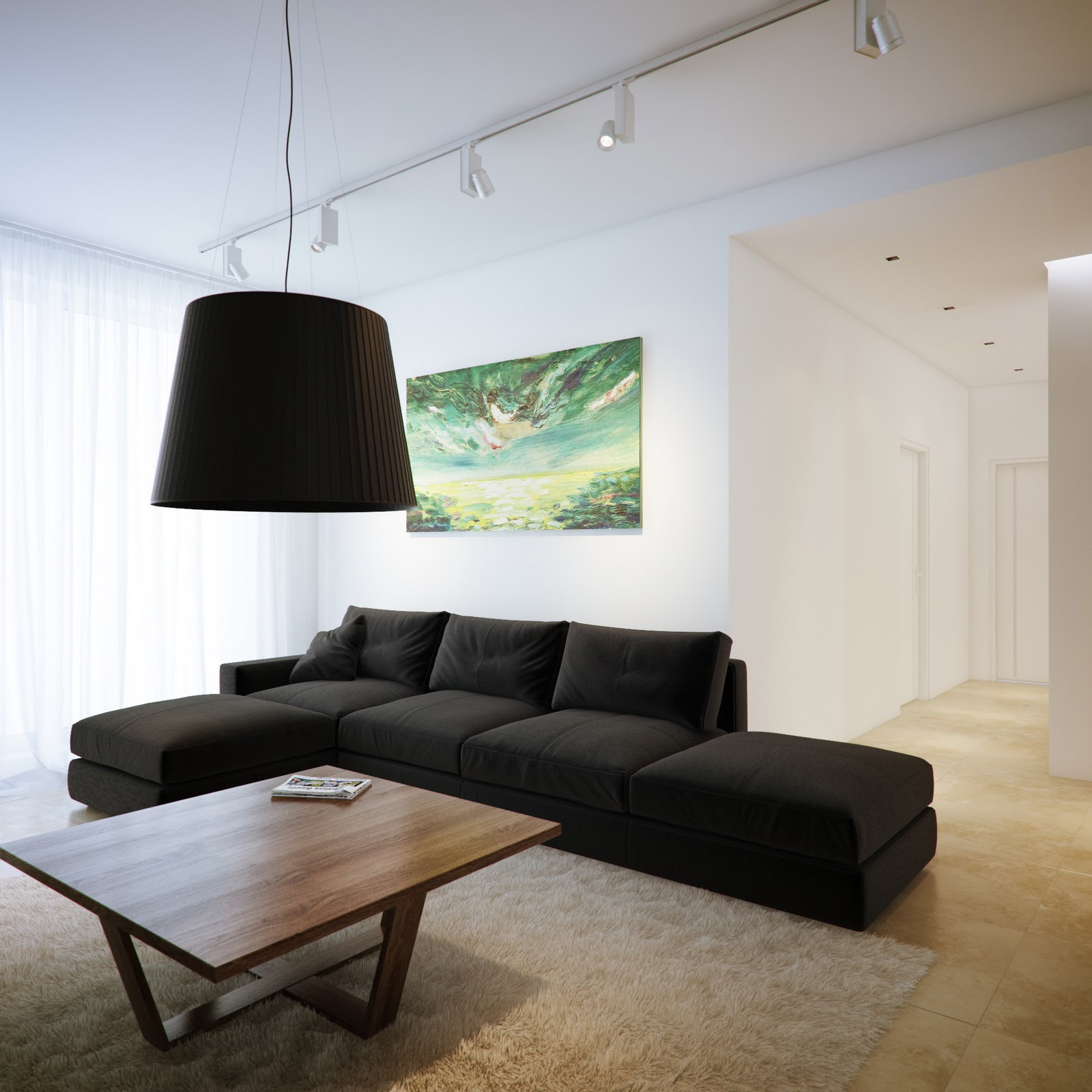 Although a lot of people believe that the lack of vivid colors makes interior appear very cold and monotonous, the black and white colors are still one of the most popular combinations in decorating our place of living.
With black and white living room, our home can look much more elegant and stylish, if we follow just a few simple rules.
Use black
When it comes to the black and white living room's color of the walls, it is not recommended by designers to paint them only in black color, because black walls need a space with very high ceiling and a lot of natural light.
That's why it's recommended to have white walls with other black elements such as a table, painting on the wall, sofa etc.
It's all about white
If the walls  are dark-coloured, it's very important to provide a living room with a lot of light and, of course, have at least one white-colored wall. Also, furniture and other parts of the living room should stay white.
In complex
Black and white living rooms may be a great decorating idea, for people who like to be original and have a unique interior. Also, black and white are necessary colors in making a contemporary design, even if it's combined with other colors.